Watch this short project Ares demo to learn more!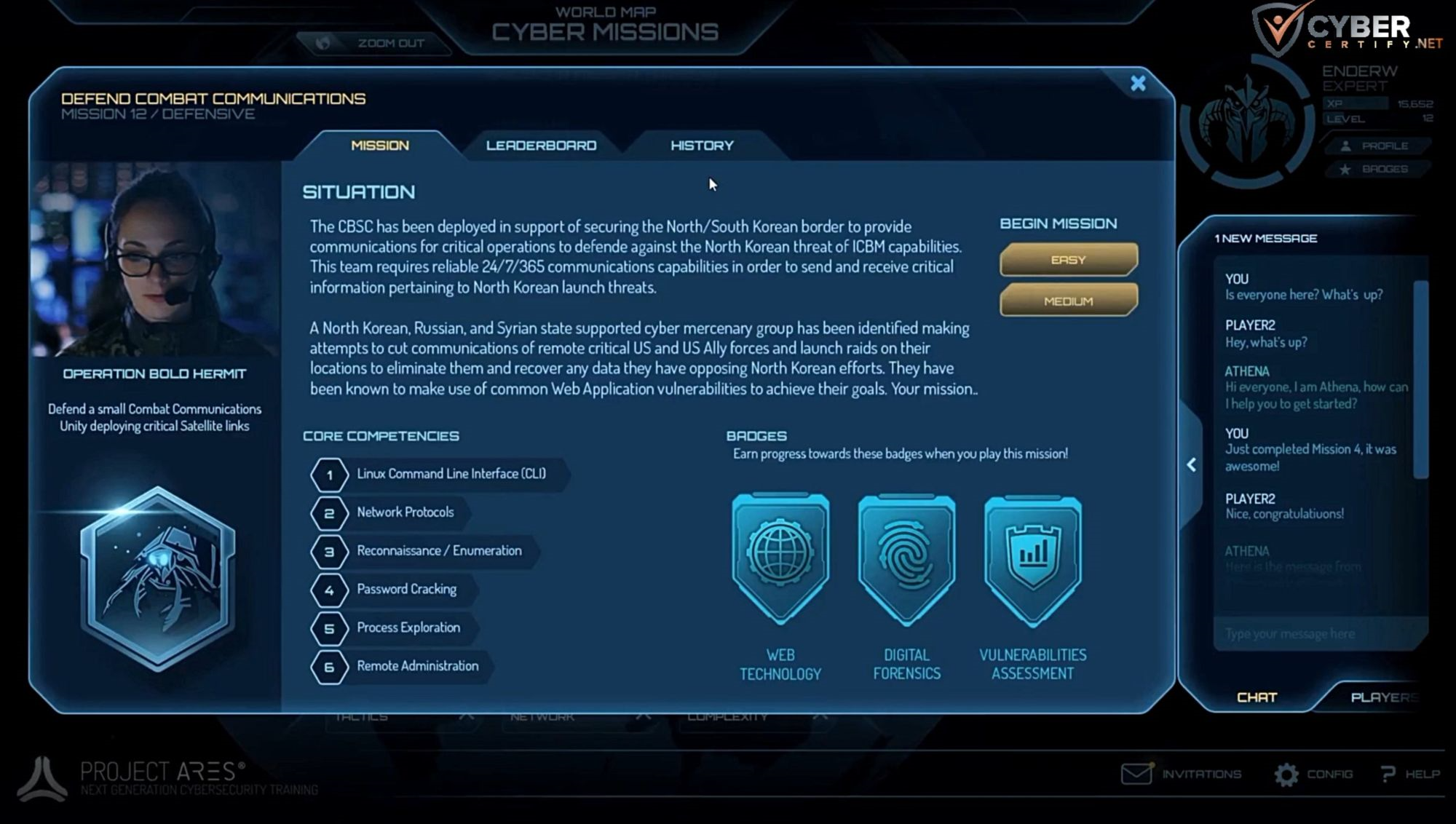 Gamified Cyber Security Training
What is Cyber Security Gamification?
Gamification is used to engage players in learning. It is done using a fun familiar environment for both gamers and non-gamers alike and help motivate actions and retention. It allows fun in the process of learning.
In surveys most employees say they would be more productive and would retain more if it were a game setting.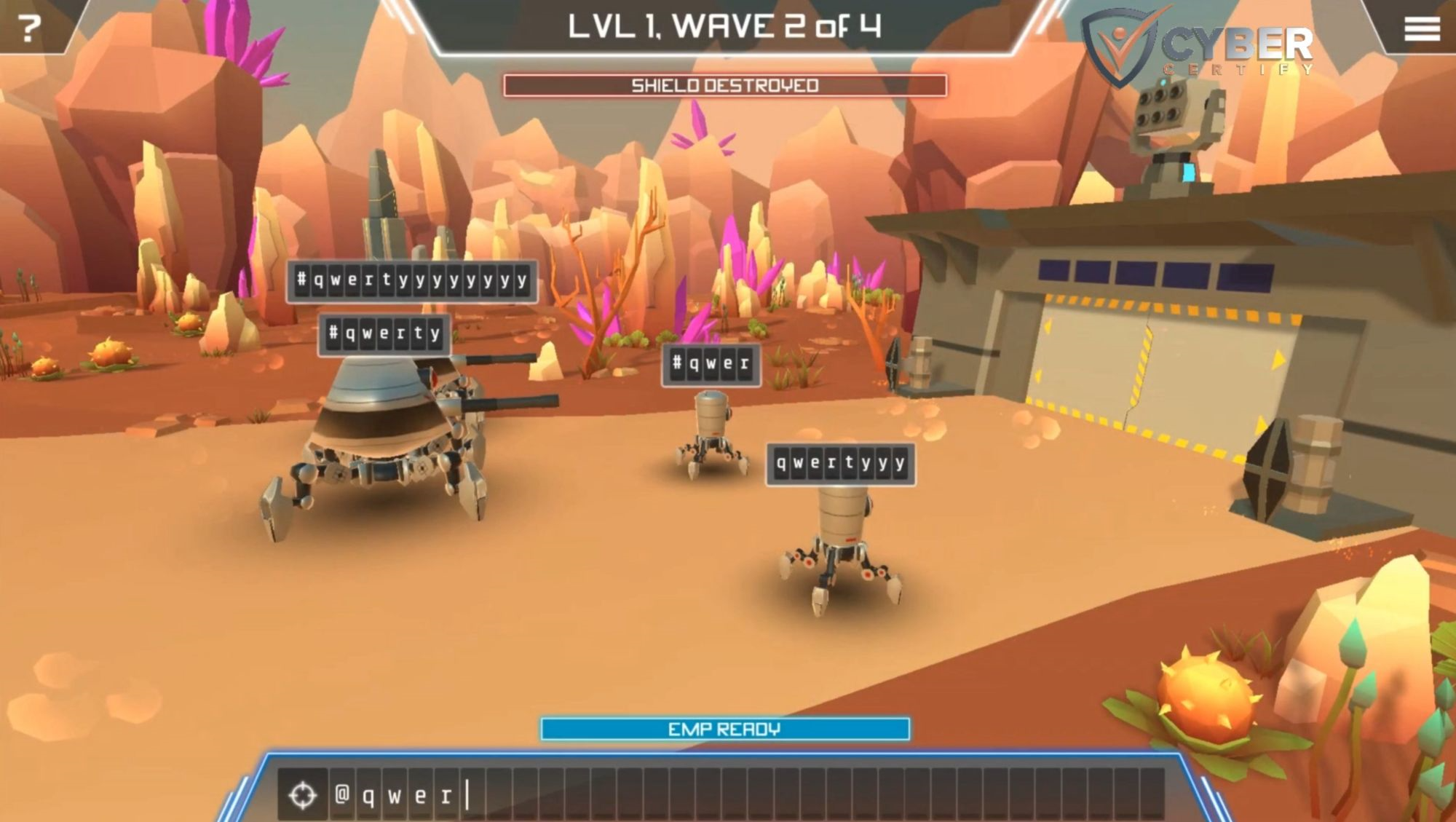 "Gamification will revolutionize the cyber training and improve retention and quality more than anything we have seen" - Craig Smith President BorderLAN
Predictions of a deficit of 3.5M jobs in the US within the next two years means we need to teach future generations about cyber security and have them adopt it and be enthusiastic about challenge of defending networks. Since there is a risk of cyber hackers who consistently use networks to steal information, cause breaches and create turmoil nationwide, there is an enormous need to take the staff you already have and train them, along with training new individuals on a new career path.
The standard IT employee feels lost in a barrage of things they dont know, making them resistant to change. That is the perfect soup for a Cyber Criminal to get root and grow. Gamification drastically improves retention and has been accepted by the military as a standard and influential technique of training.
Battle room and operation exercises are game-like, meaning that members not only master cybersecurity methods, and learn situations that will face them in real-life, but it engages users into real-time real-world scenarios in progressive environments, increasing retention to 75%. You can start a real virtual network and get an attack to from North Korea and learn now to react with walk-thru's and AI to help you along the way.
BorderLAN Inc. via CyberCertify.net offers cyber range solutions, and cybersecurity educational platforms that support artificial intelligence and custom content to engage in high priority challenges for enterprise, government, and academic organizations. Our personal approach to cybersecurity education branches from the power of gamification and active-learning advancements. We extend beyond learning and provide defensive products and services to compliment the training received. A partner such as Circadence give our customers cutting-edge intelligence and training that contains Artificial Intelligence, Natural Language Processing, and Machine Learning to enhance and strengthen the cybersecurity potential of our subscribing users.
In 2018 our surveys indicate human (end user) error accounted for 75% of the start of all data breaches. Human error is a method that flies by traditional defenses as authorized users retain the rights to perform the actions that become hijacked by criminals. Most employees don't intend to cause harm, but they involuntarily do — through uncontrolled web browsing or clicking on a work related email that has been engineered by computer programs to fool them. As a result, employees (and employers) can quickly become victims of social engineering, phishing, malware, ransomware, and breaches.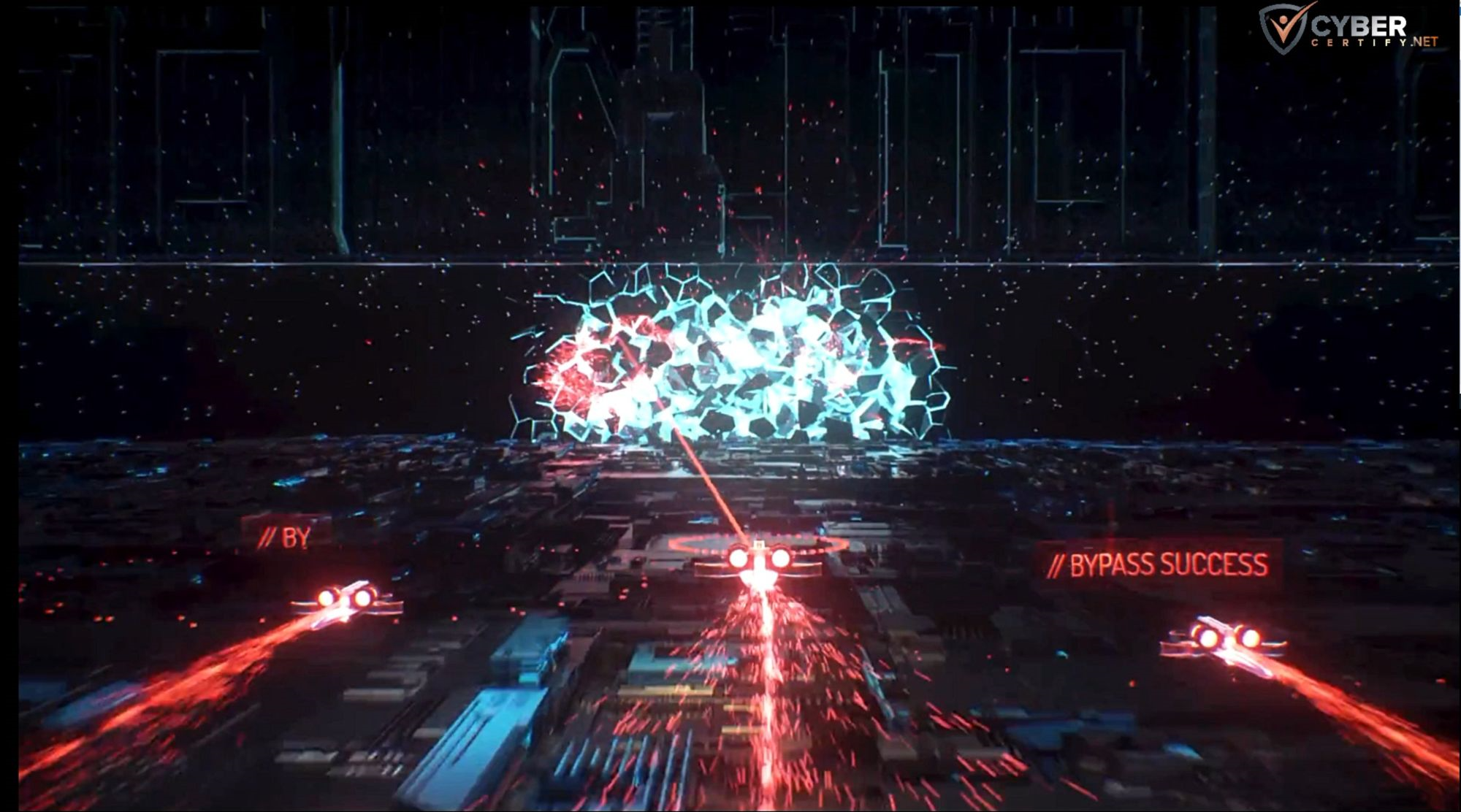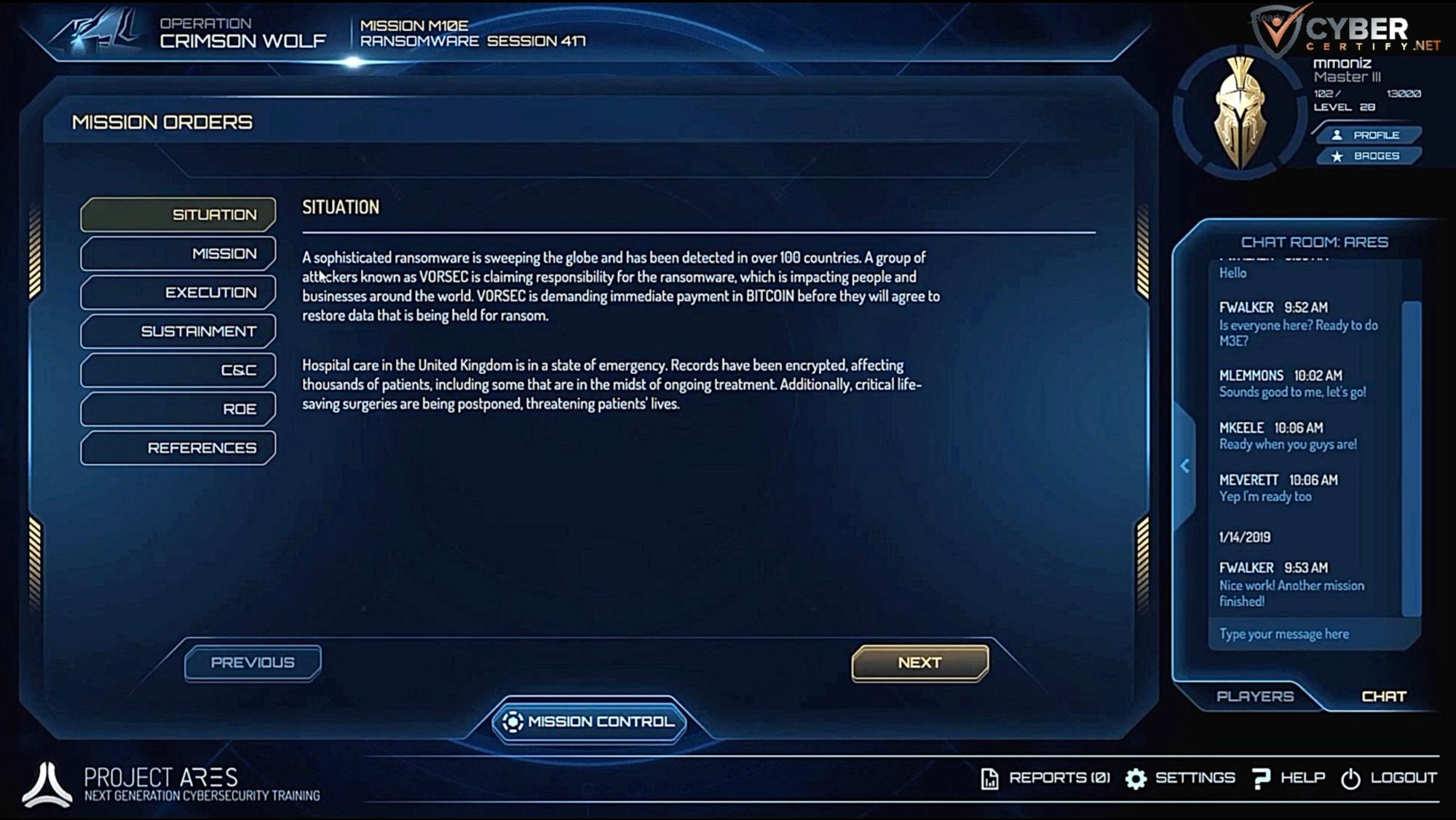 "Gamification has a tremendous opportunity to revolutionize the speed, efficacy and relevancy of training in the quicklyevolving landscape of the Cybersecurity sector. Gamebased learning provides immediate feedback in a safe environment where trainees can solve relevant problems without consequence – ideal for Cybersecurity context," wrote Circadence, a software development team in the cyber security community.
Gamification can be used to enhance your IT team, and make they Cyber Warriors. It can also recruit cyber talent. IT wants to be a part of the new defenses, become better trained and to feel confident in their environment they are paid to defend. With circadence and gamification, the HR policy can have IT Staff and potential hires be tested using the game to see if the applying talent warrants the pay they are seeking.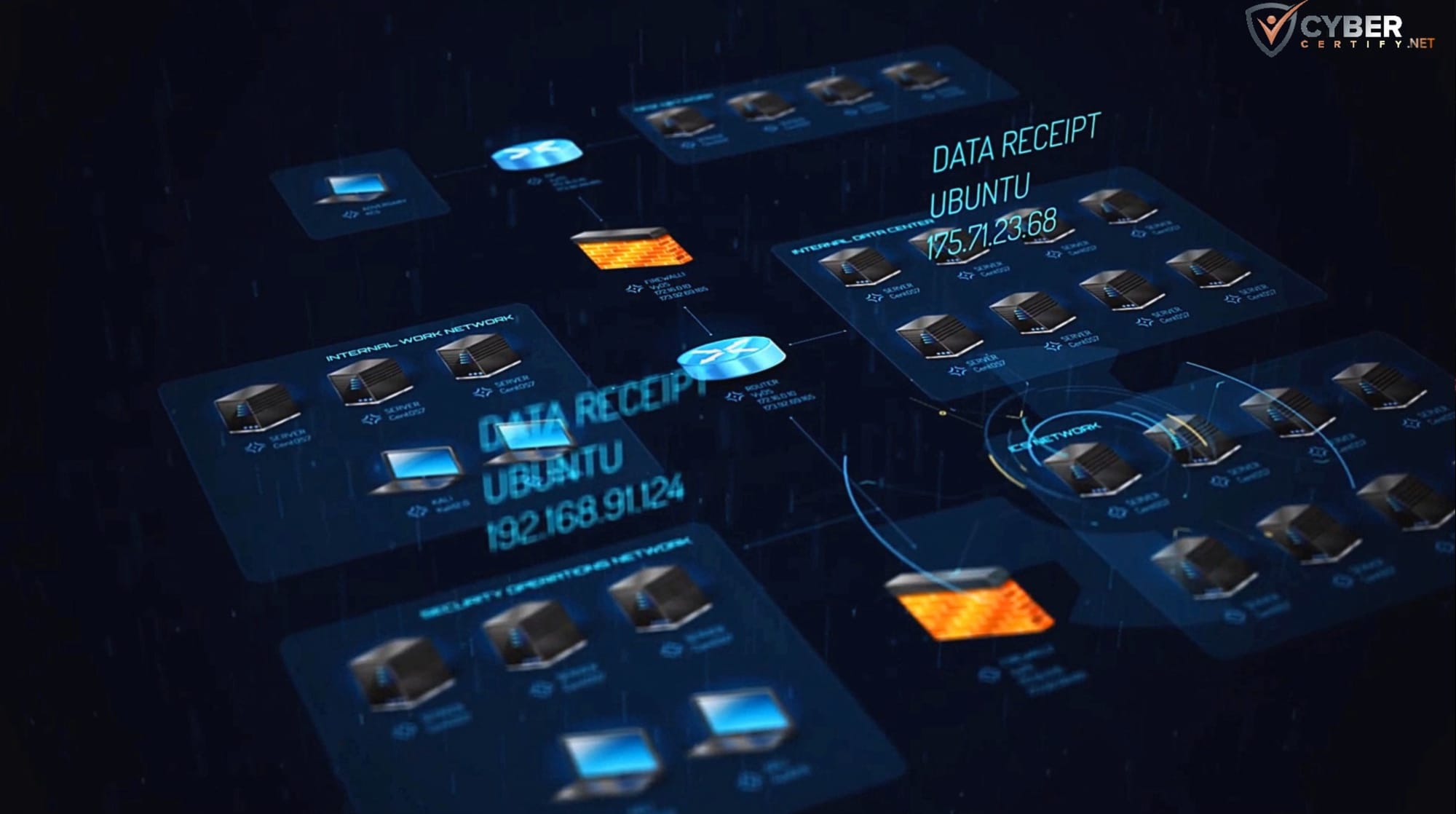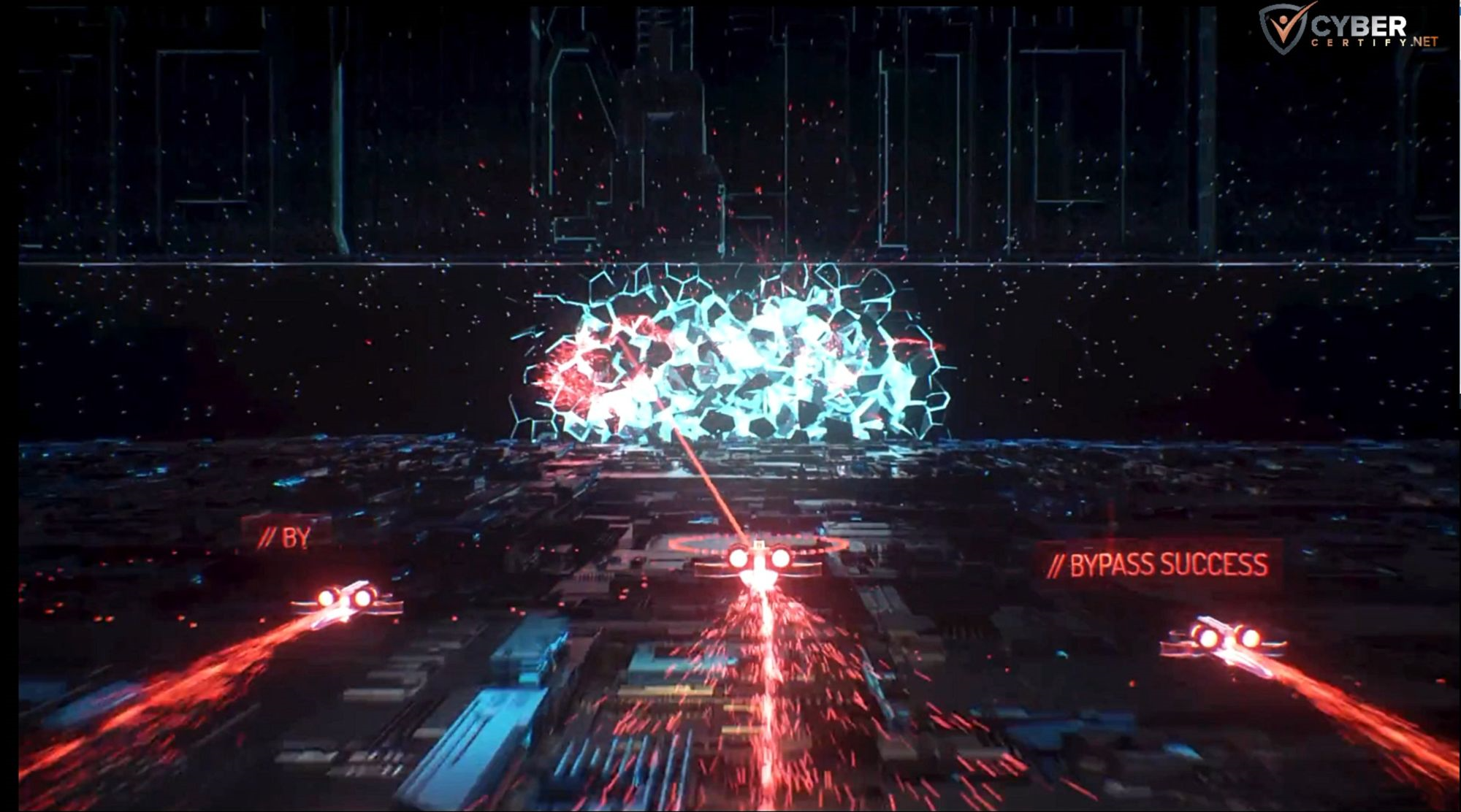 Pictures and videos can help get the point across, while keeping employees engaged.
Keep Training short and to the point
The most effective training tends to be ten-minute courses every other day for six weeks and can be far more effective than a single, jam-packed three-hour session.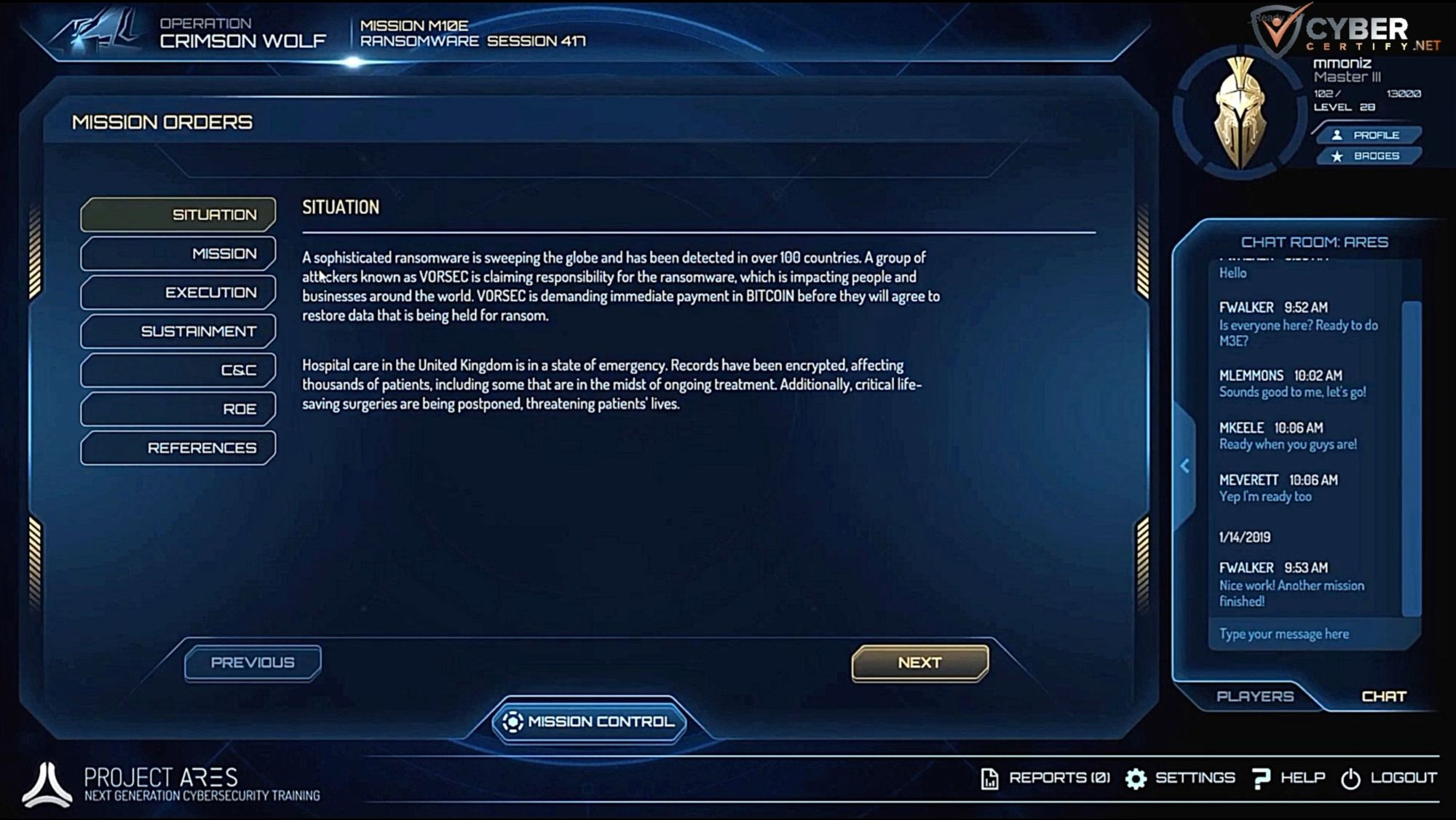 Gaming technology is supposed to be enjoyable, but it can be easy to overlook this key element when companies stress on developing an extensive training strategy.
Using rewards is a vital component of a game-based approach, as games keep users driven and incentivized.
Consider Using Artificial Intelligence and Knowledge Engineering
The world of cyber security is constantly progressing as hackers discover new and more intricate tactics. In order to keep up with cyber criminals, some companies, such as Circadence Corp, are introducing AI and Knowledge Engineering into their game-based cyber training. This new technology allows companies to perpetually modernize the gaming atmosphere based on new obstacles and data.
Connect with the Audience
To engage your employees, it's crucial to create a game that will resonate with the intended audience. Focusing your research on what employees enjoy, what motivates them, and what gadgets they utilize most. This will provide a solid foundation resulting in interactive training.
Ensure that training is ongoing
Training should be perpetual and not restricted to a single event. Why not keep track of your employee's advancement's through a game? Game-like training can help keep employees engaged over the long-term, with rewards of revolutionary milestones.

Learn more at Cybercertify.net
For more information about this new gamified training offered by the Circadence platform LIVE CHAT with one of our game engineers now!
or call us at (760)798-8672
OR
Email us at info@cybercertify.net